Benefits of Kayos Multi Collagen Complex
4 Types of Collagen in 1
Full spectrum of collagen in one. Ideal if you are first time collagen user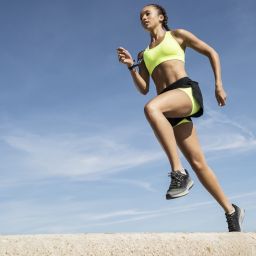 Healthy Joints & Bone
Maintain greasiness in joints and reduces inflammation to ease pain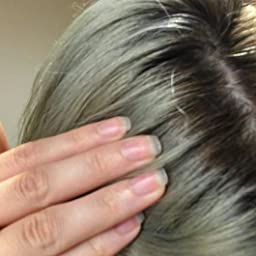 Healthy Hair, Skin & Nails
Reduces Hair Fall, Improves Skin Elasticity & Stronger Nails

Improves Heart Health
Walls of arteries round heart are mostly composed of collagen
Helps in Weight Loss
A boost in collagen helps increase your metabolism
Improves Oral Health
Collagen forms important structure of Teeth, Gums & Jaws
How to Take Kayos Multi Collagen Powder

Step 1
Take one scoop in and empty glass
Step 2
Add 100mL of Water
Step 3
Stir well until the powder is evenly dispersed in the water and drink immediately

Step 4
Preferably drink with a mean during breakfast.
Key Ingredients in Kayos Multi Collagen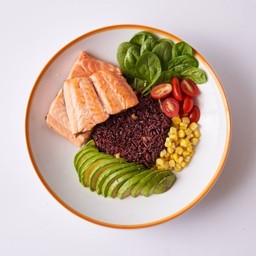 Multi Collagen Complex (Type I, II, III & X)
Glucosamine
Vitamin C
Other Ingredients: Antioxidant, Sweetner, Orange Flavour
Kayos Multi Collagen Complex - Product Description
KAYOS – Multi-Collagen Complex
Collagen is one of the building blocks of your body. With passage of time these building blocks start to deplete. Let's build up your body materials back with KAYOS skin, nail, hair, and joint support supplement. In this wonderful collagen supplement for men and women, we combined all 5 types of collagens including I, II, II, V, and X to give you the ultimate health boost.
A Powerful Concoction
These amazing bone health supplements are enhanced with the addition of Vitamin C and Glucosamine to create even more wonderful results. Vitamin C actively protects your body against free radicals while Glucosamine promotes joint and bone health. Together, they assist the collagens to perform a holistic sense of upgraded health and well-being for you. Daily intake of our skin booster supplements:
Give you healthy skin with a youthful glow
Fight the harmful free radicals
Reduce early signs of aging and help you age gracefully
Help reduce joint pain and bone health issues
An improved overall sense of well-being
PRODUCT DETAILS
Quantity: 9 tablets
Serving Size: 1 tablet
Target Gender: Unisex
Don't hesitate to get in touch with us if you face any problems with our products. We will provide you exceptionally attentive customer service.
Frequently Asked Customer Questions about Kayos Multi Collagen
1. Is it hydrolysed?

Yes this is multi collagen peptides and hydrolysed for better absorption.

2. Does this contain Beef?

We don't use beef derived collagen in India. It is derived from bovine which effectively means deriving from animals like bison, antelope etc…

3. Does this product contains sugar?

No. This contains sucrolose in controlled quantities and to make the products palatable

4. Is it third party tested?

Yes. We test all our products for impurities and qualities from lab.

5. Does it contain hyaluronic acid?

No. But we have another product called "Kayos Marine Collagen Tablets" which contains hyaluronic acid and collagen.